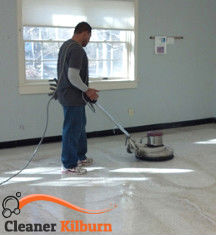 Our company is a pro in hard floor cleaning and polishing in NW6. We have established a successful and effective cleaning program that works with all kinds of hard floors and is quite affordable.
We have also put together a team of competent and experienced cleaners who work to a high standard and know what they are doing.
The results they yield usually mesmerise our clients. We are confident and professional.
We guarantee your satisfaction. Grab the phone and call us.
Dependable Hard Floor Cleaning and Polishing
If you need a dependable cleaning service, this is the right place to be in. Our hard floor cleaning and polishing service in Kilburn, NW6 is easy to trust and it obtains fascinating results.
What you will get:
A free estimate based on your personal needs and a few details
A quality cleaning job performed by professionals
Peace of mind
Ongoing customer support
Security and safety
You should give our service a try if you want undeniable quality, professional cleaning practices and friendly attitude. We won't just clean your floors, we will make sure our cleaning methods will suit the surface.
Professional Hard Floor Cleaning Services in Kilburn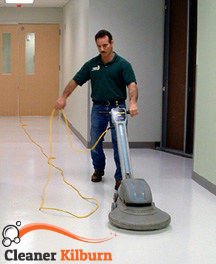 We will turn up at your home with a cleaning programme created specially for your hard floors. It will be based on the general condition of the surfaces and the amount of stains. Depending on how much traffic they get, they will get dirty at different speeds.
The goal of our hard floor cleaning and polishing service in NW6 is to cover every single inch of your floor, even the areas that don't receive much foot traffic. You will get exactly what you wanted, if not more.
Our polishing system is good enough too. We involve cutting-edge powerful buffers that really work their magic on tiles, stone and marble. We assure you that your hard floors will be smoother, better looking and more gleaming.
You can expect high standards of performance, courteous staff and affordable cleaning packages. Call our representatives now to get your service.