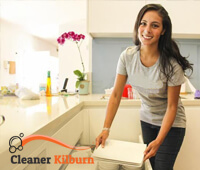 Is it time for you to vacate your lodgings? When your landlord asks you to give a final cleaning to the property, choose our Kilburn NW6 end of tenancy cleaning services. Let us help you put your rented property in order while you focus on your future home responsibilities. We are at your service Monday through Sundays and we work with desire. Our cleaning teams are available throughout Kilburn NW6, so they may be just a few minutes away from you. Make sure you get in touch with us and we will arrange for a crew to stop by your home. You can count on us.
End Of Tenancy Cleaning
Prices
Studio Flat

from £

89

One Bedroom Flat

from £

139

Two Bedroom Flat

from £

165

Three Bedroom Flat

from £

189
Professional End of Tenancy Cleaning in Kilburn
Our end of tenancy cleaning service is not limited in time and aims at cleaning and disinfecting properties from top to bottom. We have very appealing offers, affordable rates and qualified cleaners.
More about our service:
Short notice appointments
Free estimates
Guarantee
Discounts
Professional cleaning equipment
Excellent End of Tenancy Cleaning in Kilburn
If there is any problem with the cleaning within 48 hours of the service being completed, let us know by phone and we'll return to fix the problem free of charge.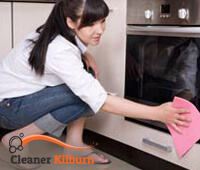 If there is a part of the cleaning that you are not completely satisfied with, we will return to your property and do a reclean for you for free. Just so you know, we will stay as long as necessary until your residence is all clean and sanitised. It is important to mention that our end of tenancy cleaning is not priced on an hourly base. We can assure you it's worth giving it a try. Our local cleaners will do their best to remove dirt and grime from your property and leave the premises in a hygienic condition.
We clean rented properties in Kilburn NW6. For more information about our cleaners and bookings, you had better give us a ring and ask all questions that come to mind. Our representatives will answer them straight away. Make sure to contact our local cleaning agency and schedule an appointment.
How to Book Your Cleaning Service in Kilburn NW6
Easy and Flexible Scheduling
Contact us and we will answer all of your questions, provide you with extra information about the services and guide you through the booking process.
Transparent Pricing.
We are honest and transparent with our cleaners, especially when it comes to the price of each service. We will estimate a price for you and provide you with a free quote.
Our Detailed End of Tenancy Cleaning Process
Initial Assessment and Customization
Our process begins with a preliminary evaluation of your property. This stage is critical in order for us to understand your individual needs and personalise our cleaning services appropriately. Our local cleaning agency will provide you with personalised cleaning solutions whether you are in the heart of Kilburn NW6 or in any of the surrounding areas.
Thorough Cleaning Services
Our end of tenancy cleaning in Kilburn NW6 includes a wide range of services. We clean every inch of your house, from deep cleaning of kitchens and bathrooms to ensuring that bedrooms and living spaces are spotless and hygienic. Our cleaners pay special attention to areas that are frequently ignored, guaranteeing a thorough clean that ensures the recovery of your deposit, as well as the satisfaction of your landlord.
Advanced Cleaning Techniques
We handle even the hardest stains and grime with innovative, professional technology and eco-friendly cleaning chemicals, leaving your home in pristine shape. Our innovative cleaning process offers a safe and effective clean while adapting to the unique requirements of each building and customer, heling us deliver exceptional results every time.
FAQs About Our End of Tenancy Cleaning Service
How long in advance should I book the end of tenancy cleaning?
We recommend making a reservation as soon as you have your relocation date. This guarantees that your desired schedule may be accommodated, especially during peak seasons.
Do you provide all the necessary cleaning equipment and supplies?
Yes, our local cleaners arrive fully equipped with all tools and products. They are of high quality, professional and will be suited to the specific materials of your property.
What if I have specific areas that need extra attention?
Any extra dirty, hidden or hard to reach areas in the property will be carefully treated and disinfected. Our cleaning experts will make sure to acknowledge them during the initial inspection.
Can I book your service for a last-minute end of tenancy clean?
We allow last-minute appointments, however whether we can provide a cleaning service at the last moment, depends on the availability of our cleaning crews. Please contact us as soon as possible and we will try our best to supply you with a cleaning service.
Why Choose Us?
Experienced End of Tenancy Cleaners: The cleaning team of our local cleaning agency consists of professional and experienced local cleaners which will provide you with the best cleaning solution available on the market.
Tailored Solutions: We believe that, just like people, properties have their specific needs and requirements. This is why we offer tailored cleaning services, suited to each customer's needs.
Commitment to Quality: We pay extra attention to detail and hidden or hard to reach areas, delivering exceptional cleaning results.
With our skilled End of Tenancy cleaning services in Kilburn NW6, we want to provide you with a smooth, stress-free process. Trust that we will leave your property in a condition that facilitates a seamless transfer. Contact us today to arrange your cleaning and discover the difference that a professional local cleaning agency, such as Cleaner Kilburn in NW6 can make.