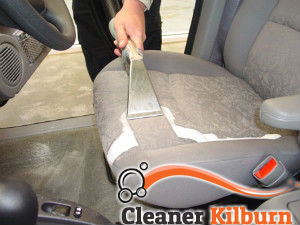 Whenever you are thinking about giving your car's upholstery a spruce up, you should think about our company. We are popular with our car upholstery cleaning services in Kilburn, NW6 and you can never go wrong with our company. We started out many years ago and have developed our cleaning system immensely since then. We have appropriate tools and related knowledge.
Our service is competitive and trustworthy. We work hard to please our clients. We promise excellent results. Don't hesitate to call us whenever you decide it's time for that car interior wash. You can count on us.
Professional Car Upholstery Cleaning
If you need professional assistance, there is no doubt that you will find it at our company. We are dedicated to our car upholstery cleaning service in NW6 and we will go above and beyond to bring in maximum results.
We will do the following:
Remove stains
Steam clean
Sanitise your car's upholstery
Get rid of bad smells
If you are wondering why our car upholstery service in Kilburn, NW6 is good for you, let us tell you why. First of all, we are really attentive and committed. We tend to take our time so that we can pay attention to all areas in your car that need cleaning.
Cleaning Car's Upholstery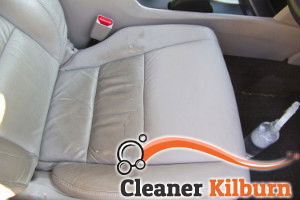 No matter where the stains are located, we will do our best to eliminate them. Some stains are really tough and depending on the weave of your upholstery, they may not be able to remove completely but we promise to go the extra mile, just to ensure that we did what we could.
We have extensive experience with heavily-soiled fabric and we are confident that no car interior is impossible to clean. We have done that many times. We are sophisticated.
We will come to your place and we will start work immediately. We will bring all the equipment we need. You don't have to take your car away from your home. Another advantage is that we will provide our service at your convenience. Feel free to choose a date and discuss that with our assistants. We will give you more information if you call us. It's worth your while.